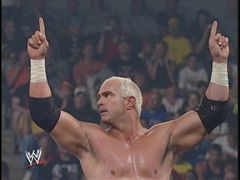 Beginners
Our beginners program is designed for those that have no experience!
Intermediate
The intermediate program is designed for those that have gone through and graduated the beginners program or those that have some experience and want to learn more. This is a 3 month full time or 6 month part time program.
Advanced
The advanced program is for those who have gained experience somewhere. You will attend a private audition and start here, you must sign a television waiver and have a full medical disclosure.
Those with experience must send in a video highlighting that experience and a couple of good headshots. For those that do not have any experience you must submit a video explaining why you think you should attend the Bob Holly Wrestling Academy. Mailing information is on our contact page.
Students in all programs will not be harmed in any way by stiff teaching. We would like to note that Bob does not get kicks out of beating people up. Any instances in the past that have been reported, Bob would like to clear up that he does what he's been asked to do, just like everyone else.
Please fill a Request for Information form on our Information page.